Help
Hilfe
Hjálp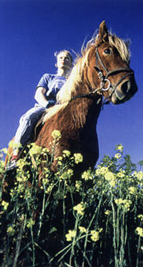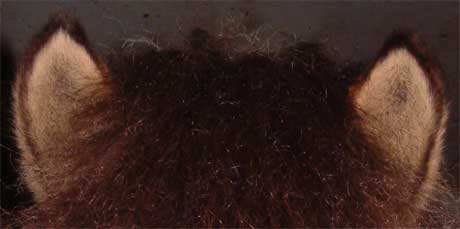 THE Kilhraun HORSE FARM

The farm of Kilhraun in Skeid, Arnessysla county, lies beatwean the rivers Thorsa and Hvia nerby mountain Hestfjall, along Skeidavegur road. It is only 15 km away from Selfoss, the nearest village, and 90 km or one hour's drive, from Reykjavik.THE BREEDINGKilhraun is one of the largest farms, whose goal is to breed horses of the Kolkuos branch of the Svadastadir line, the largest, most wide-spread breeding line in Iceland which can be traced back to before 1750. All mares at our farm descend from two of the best stallions of our country: Hordur 591 and Raudur 618 from Kolkuos. We use stallions from that same line, putting emphasis on pure breeding of this type, often with considerable inbreeding.FOALS FOR SALEEvery year a few dozen foals are sold from Kilhraun, both to Icelandic and foreign buyers, who often have a special interest in breeding horses of this line. The foals are put up for sale in June, July and August, at special sales shows on Saturdays. Interested buyers can choose from a group of foals, check their pedigrees and conformation and make deductions from their movements. After buying a foal they receive a picture and a pedigree with three generations of the foals ancestors. This service is provided for all horses bought from Kilhraun.A CHOICE OF HORSESAt Kilhraun we usually have horses for sale to suit all buyers: colts ready for breaking in, all kinds of trained riding horses and promising horses for breeding, both stallions and mares. If a client can not find a suitable horse at the farm, we will assist him finding the right horse somewhere else.PROFESSIONAL ASSISTANCEMany buyers appreciate some professional assistance after having bought a riding horse. Buyers can, if they wish, keep their horses at Kilhraun for one or two weeks after buying it, and ride together with the trainers of the stud and receive instructions. If the horse is not found to suit the buyer it can be exchanged for another, within three weeks from the purchase date.TRAININGAt Kilhraun horses are broken in almost all year round. We mainly train horses from the stud itself, but we do take in horses from elsewhere for a fee.
Such training must be booked well in advance, and horses from Kilhraun have priority.NEWSLETTERKilhraun regularly issues a newsletter with information about the horses that are for sale each time, which is sent upon request by return mail. A lot of other material about our horses and the stud is available as well and can be studied at the farm. Brochures are available in English, German Dutch and Danish, as well as Icelandic.RENTAL OF STALLIONSThere is a considerable choice of stallions at Kilhraun, and many of them are hired out. Mares are also brought from elsewhere to our stallions. All stallions are from the Kolkuos branch of the Svadastadir line, and vary from young, well-bred colts, to prized stallions.
Information about the stallions that are hired out at the time, or are used at the stud itself, is provided in Kilhraun's newsletter, and people are also welcome to come and have a look at them.OPEN HOUSEWinter is the best time for breaking in horses at Kilhraun, and we train riding horses, stallions and breeding mares. All winter we have "Open House" on Saturdays, when everybody is welcome to have a look at the horses, be it to learn about the activities at the stud, or to look for horses to buy.
There is always coffee in the warm, bright and coy stable. Those who prefer to visit us another time is welcome to call us for an appointment.VISITORS' SERVICESAt Kilhraun we also invite people to bring foreign guests. This service is especially meant for owners and managers of firms. The program of the visit specially designed according to each guest's wishes and can include an introduction to the work at the stud, information about Icelandic horses or sightseeing in the area, on foot or on horseback. Usually the visit ends with some Icelandic food and other refreshments in the stable coffee room.
This service is available all year around.TOURIST GROUPSDuring the past years an increasing number of schools have visited Kilhraun, from the youngest children in primary school to students at high schools and agricultural collages. Such are always welcome as long as they let us know beforehand, and the staff of the stud will endeavor to show the horses and explain the work at the stud. This service is also available for other groups, such as farmers travelling around the country, personnel of firms, or tourist groups.HORSE RENTALIn summer horses can be hired at Kilhraun as well, and we offer two types of riding tours: two hours in the land of Kilhraun and surroundings, or six hours through Holt and Landsveit area. We put emphasis on small groups and personal service. The guests are accompanied by one to three guides who speak, apart from Icelandic, English, German and Danish.RIDING IN WINTERThe horse rental is thus mainly operated in summer, but people can also come in winter to ride at Kilhraun, which could suit families, friends or other small parties very well. This service must be booked beforehand, but people can come on regular basis if they want, and even get the same horses to ride, if they like. Such riding tours can be either with or without a guide.AN UNFORGETTABLE EXPERIENCEIn spring and autumn hundreds of horses from Kilhraun are driven to and from the summer pastures. In spring the mares and their foals graze in pastures 10 km away, where the stallions join them. To most people the trip there is unforgettable.
In autumn the herd is driven back home, where the foals are weaned, so they can enjoy the warmth of the stable during the winter, while the mares get some time to prepare for their new offspring next spring.
These trips last a whole day and only a few people can participate each year.
Therefore it is necessary to book well beforehand.RIDING COURSESEvery year some riding courses are organized at Kilhraun for people with varying riding experience, with teachers who are experienced horsemen and riding teachers.
Usually people bring their own horses, but Kilhraun can provide horses as well if required.
We want to point out especially that it is possible to organize courses for private groups, such as families or groups of friends or colleagues. No outsiders would participate in such private courses.MEETINGSA few time a year we organize at Kilhraun meetings about horse breeding, discussing the different aspects of horse breeding, such as breeding a special line, inbreeding, confirmation of stud horses, fertility, the housing and grooming of stallions, breeding and the market, and other topics, with Icelandic and foreign specialists. These meetings are advertised well in advance and usually take place late in winter or in spring.OTHER FACILITIESMany other activities take place at Kilhraun most days of the year, and people can call us any time to ask for information or tell us their ideas.
Anything to do with Icelandic horses is of interest to us at Kilhraun and we are glad to receive comments.OUTDOOR LIVING
Kilhraun is a great place for outdoor activities. The grassy banks of the river Ytri Ranga are beautiful, and the bird life on the river and in the lakes is abundant. Whooper swans, graylag geese, and many species of ducks nest there. The arctic skua, arctic tern, short-eared owl and ptarmigan, and a great number of more common species, nest in the land of Kilhraun. In The winter there are often gyrfalcons. Fishing in Ytri Ranga river is good, and Kilhraun can provide fish permits upon request.
In good weather many mountains can be seen from Kilhraun, such as Ingolfsfjall in the west, Hekla in the northeast, Þrihyrningur, Tindfjoll and the glacier Eyjafjallajokull in the east. The Westman Islands, close by the south coast, can also be seen clearly. There are enough opportunities for outdoor activity, either walking or riding.SUPERB BREEDING HORSESThe horses at Kilhraun are all from the Kolkuos branch of the famous Svadastadir breeding line. A few dozen foals are born at the farm each year, and all mares are beautiful breeding mares with good pedigrees. Some of them have never been broken in, but others have won prizes at horse shows as first class stud horses.
Among our mares we can mention Hronn 4660 from Kolkuos. She won a 1st prize as breeding mare with a very high score, 8,40, for her traits. The comment of the judges from the Agricultural Society of Iceland about this mare was: "Beautiful, very lively, with large movements. A first class 5-gaiter"
There are now many descendants of Hronn, and the stallion Heimdallur. Hronn's most famous offspring is the stallion Hjorvar, who became World Champion among the 6 year or older stallions at the World Games for Icelandic horses some years ago.
Another well-known mare at Kilhraun is Valkyrja 5672 from Kolkuos. She received a 1st prize for her traits and is a full sister of Kristall from Kolkuos. The mare Grima from Kolkuos, who is the mother of the great stallion Tyr from Rappenhof in Germany, is also a full sister of Valkyrja.
Many offspring of Valkyrja are being raised now at Kilhraun, such as the mares Mork, Ada and Vala, and the stallions Vokull and Vordur. The stallions that are used at Kilhraun are all from the same breeding line as well as the mares, and many of them are counted among the most famous and popular stallions of Iceland.

Kilhraun Horse Farm
801 Selfoss, Iceland
Tel.: +354-486 5516
& +354-89....
Fax: +354-486 5516
Horse breeding – Stallion services – Rental of stallions – Stallions and mares for sale – Riding horses to suit everybody for sale: Family horses, travel horses, show horses – A choice of foals for sale – Horse rental and riding courses – Breaking in and training of pleasure horses, contest horses and breeding horses – Grooming and feeding – Organization of meeting on breeding matters and excursions to the most important horse farms in Iceland – Service for people who are interested Icelandic horses – We send further information on request – Never visit Iceland without stopping by at Kilhraun – Don't buy horses from Iceland without checking the the choice at Kilhraun, one of the largest horse farms in Iceland.